You can press left side "share" button to share our products with your friends on social platform.
click here to see our company video
what is pleather
Pleather stands for pu leather,pvc leather (vinyl fabric).
pu leather is polyurethane coated on fabric,like polyester or rayon.
pvc leather is poly vinyl chloride coated on fabric.
Pleather is synthetic leather rather than genuine leather.
pls see production flow chart of pleather.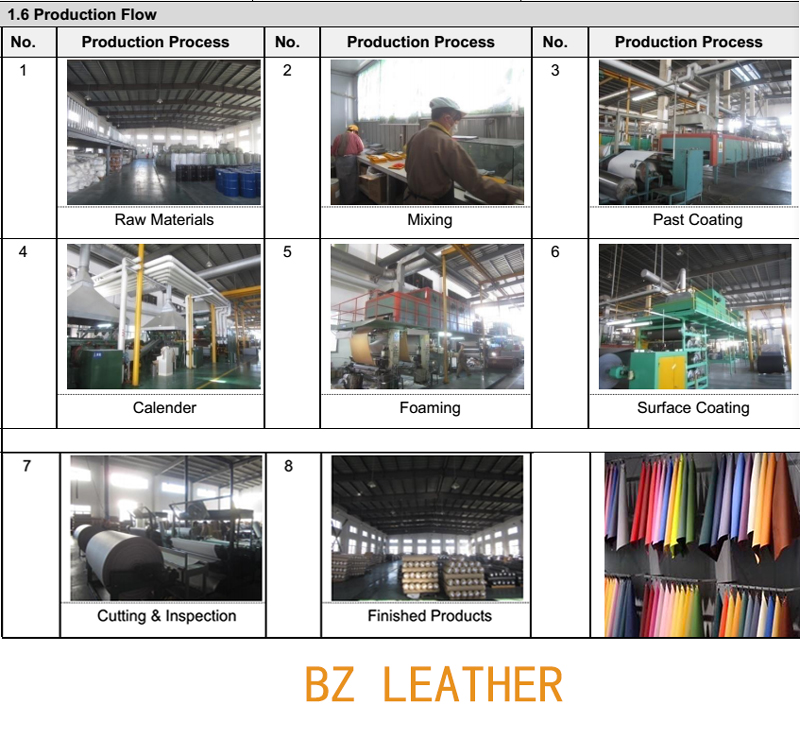 we are pleather manufacturer,and our pu leather is state-of-art quality.
pu leather is a good material for upholstery,furniture upholstery,
automotive upholstery,marine upholstery.below is its advantages.
10 advantages of pu leather
       1.pu leather is polyurethane coated on fabric,so it is synthetic leather.
pu leather is made of polyurethane,and it does not contain any genuine leather,
so we can use it to protect animals
      2.EPU leather is solvent free pu leather,pvc free leather
that means it does not contain DMF,pthalate,lead
it can pass Reach 191 , RoHS(Phthalate Free), EN-71-3 Free, Azo Dyes Free, Formaldehyde Free, DMFU&DFMA Free.
so it is good for our health,it will not cause cancer or other diseases.
     3. our pu leather does not peels off or crack
as you know the genuine leather sometimes also peels off or crack after
2-3 years or shorter time. our pu leather is hydrolysis resistant,so 5 years warranty,
no peels off,no crack
    4.pu leather utilization rate is much better than genuine leather
the utilization of pu leather is 100%,much better than genuine leather
    5.our pu leather is cold and hot resistant.
pvc leather usually crack when the temperature is below minus 15,
but our pu leather will not crack under the minus 30 temperature.
    6.our pu leather is anti graffiti,oil resistant,hand sanitizer resistant
     7.our pu leather is UV resistant,color will not fade during usage.
our pu leather is at least UV resistant for 650 hours. below is the color fade because of  material
is not UV resistant
     8.our pu leather is anti bacteria,anti mold
     9.our pu leather is fire resistant
our pu leather can pass BS5852 or FMVSS302,CA117 fire resistant test
     10.our pu leather is voc free.
for automotive usage,the voc should be none or very low,
our voc is zero,so you do not worry about their will be some volatile organic compounds
inside your car which can affect your health.
so it is totally eco friendly.
meanwhile it also can be fire resistant,it can pass FMVSS302 ,BS5852.
it can be used more than 5 years,anti abrasion 100,000 times
it is not like normal pu,normal pu peels off within one or two years.
EPU leather is becoming popular for all upholstery project,such as car seat cover,marine,furniture and so on
Products information
---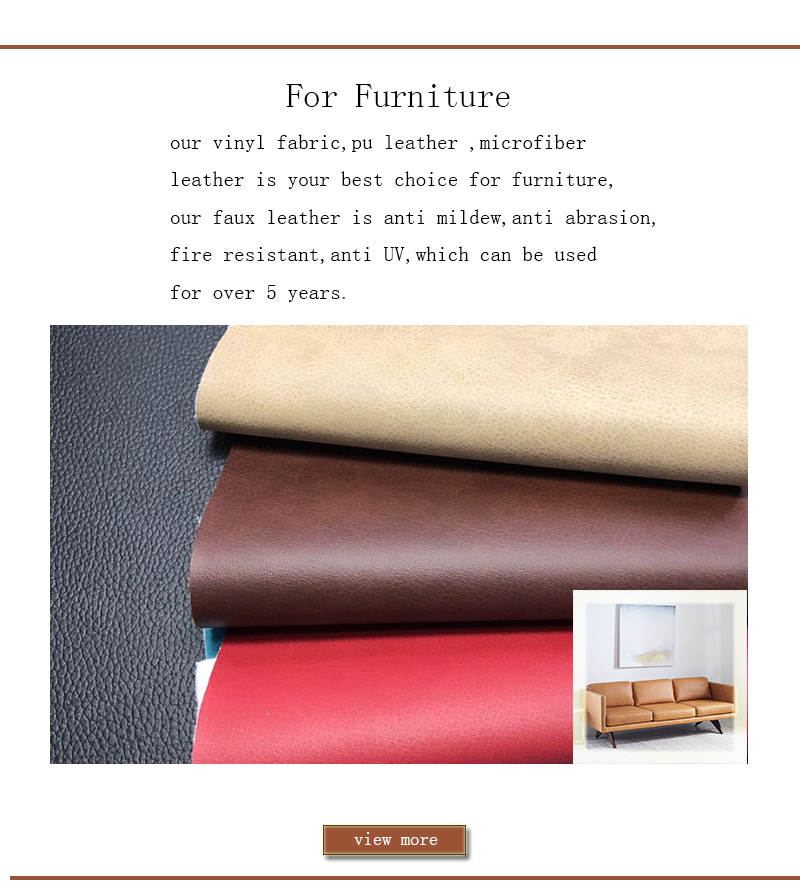 ---
Products Certification

our products have got the REACH and anti bacterial certification
---
FAQ