You can press left side "share" button to share our products with your friends on social platform.
click here to see our company video
vegan leather for handbags
you may have some questions about vegan leather
1: is vegan leather safe?
vegan leather can pass environmental test,such as REACH 191,EN71 etc
see attached test report at the end of this page
2:is vegan leather durable
vegan leather can be used over 5 years,so it is durable.
vegan leather means do not contain genuine leather to protect animals
so it is also known as synthetic leather,artificial leather or faux leather.
vegan leather usually is made of polyvinyl chloride (PVC), polyurethane and textile polymer microfiber
so it includes pvc leather,pu leather and microfiber leather
we are manufacturer of vegan leather since 20 years ago.
Products information
---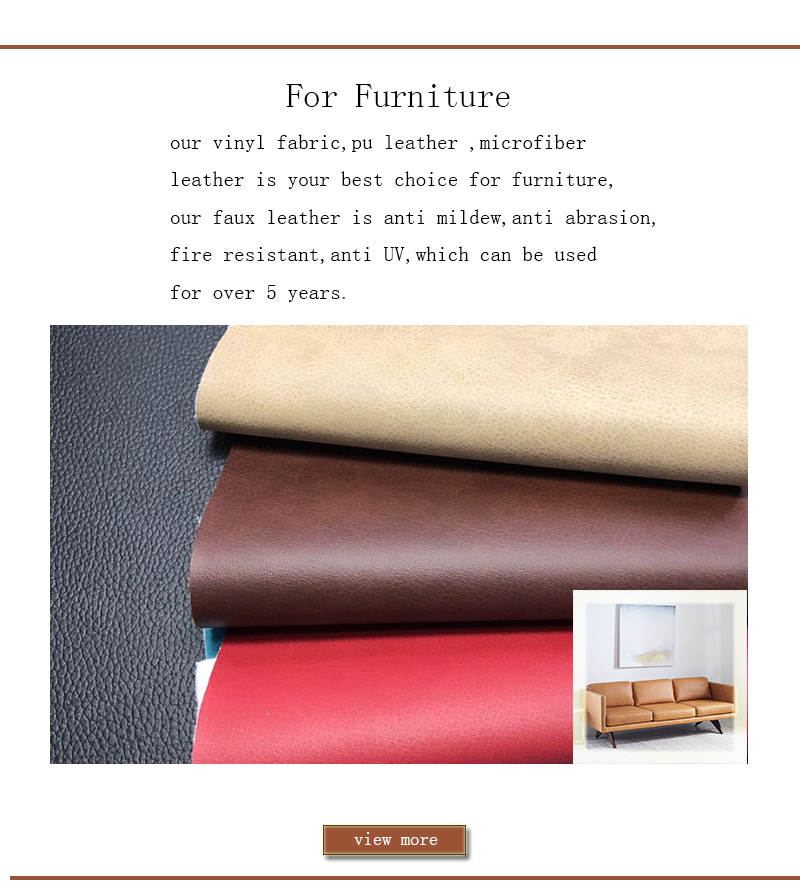 ---
Products Certification

our products have got the REACH and anti bacterial certification
---
FAQ